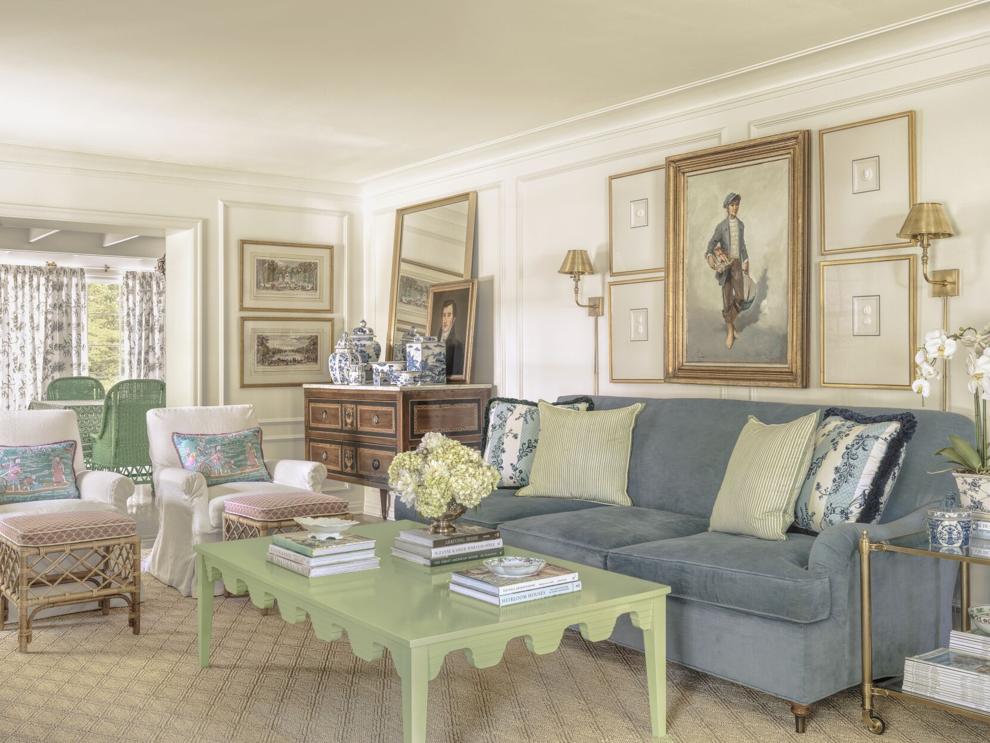 Stepping past the blooming white hydrangea bushes, between the large white columns, underneath the second-floor balcony and through the door of the white-brick Southern-style Colonial house, a visitor quickly concludes that Amy Studebaker's Ladue home is a designer's dream. However, it's just as equally well-lived and well-loved as it is picture-perfect.
"Although I always showcase the beautiful side of our home on social media, I enjoy the imperfections that make our house unique to us and how we live as a family," says the lead designer and owner of the St. Louis-based luxury interior design firm, Amy Studebaker Design. "You will find etchings on the marble. The painted hardwood floors have scratches and imperfections throughout. Seating is moved around a lot to accommodate any guests we have over or any time my son's imagination starts to run wild."
The renovations to get the 1950s-era home to its current iteration were definitely a labor of love. Studebaker and her husband, Nick Milonas, were looking for an older house, and this one fit the bill while still offering some of the modern conveniences that Milonas had on his checklist. The couple closed in October 2018 and moved into the house in February 2019, but they knew they were just getting started – they were already planning a gut renovation.
Major renovations wrapped up in 2020. The couple reconfigured the main level to include a dining room in the back, rather than off the front entry, and closed off what used to be a dining wall in the entry for an at-home office for Milonas. The lower level was completely redone to become a space that was not only a great aesthetic conception but also functional as a space for kids to play.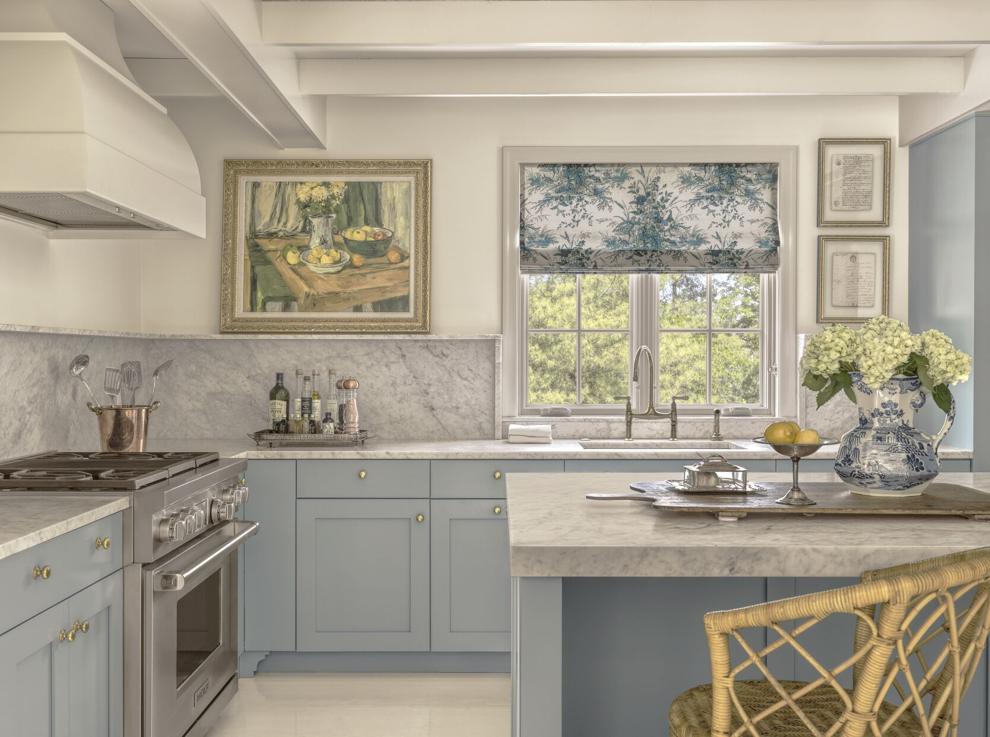 "I just knew that I wanted our home to feel like a fresh take on traditional design that felt warm and welcoming the second you walked through our door," Studebaker says. "When asked about my design style, I always refer to mixing old with new: painted hardwood floors, antique furniture mixed with new custom-quality pieces, and vintage and new artwork pieces that really make our home seem like a home."
Although layers of texture, painted floors, floral patterns, standout solid furniture pieces and eye-catching art abound in the home, Studebaker prefers to start with white walls or a simple palette to let all the other design elements build from there. "I think sticking to a certain color palette helps in narrowing down a more cohesive look throughout," she notes. "So I knew I wanted to focus on using blues, greens and pinks in the public areas of our home, while still layering in beautiful wood furniture pieces and brass fixtures for extra warmth. And really, I just focused on what I loved, whether that be gorgeous wallpaper or a slipcovered chair."
For example, the brilliant light-blue hues in her powder room are a powerful pop in the small-but-mighty space. The soft sage greens in her dining room similarly balance the floral curtains and bright patterned tablecloth and crystal chandelier accents.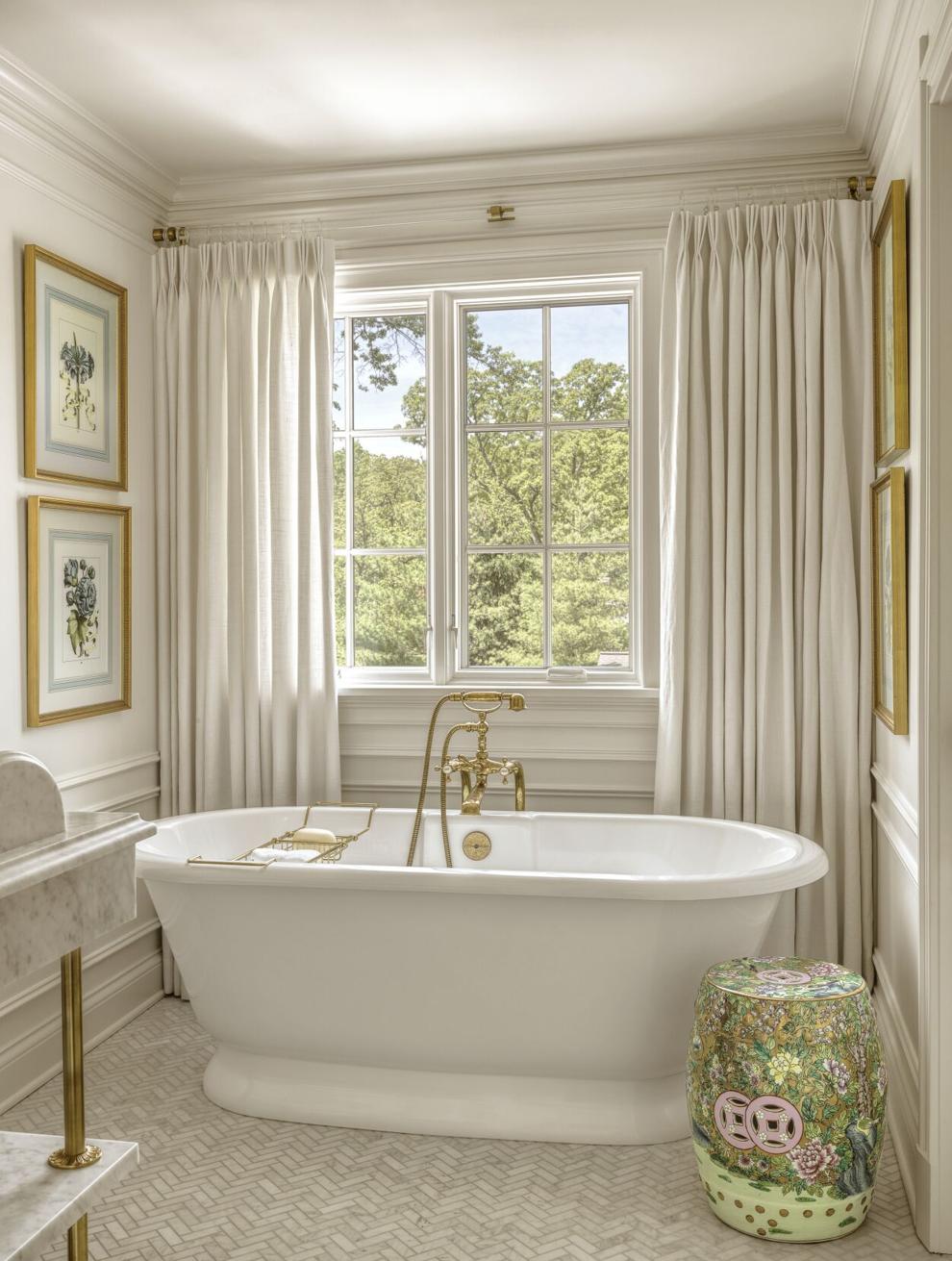 Her primary bathroom features a striking marble-and-brass vanity she hand-sketched and designed herself – one of her favorite things she's ever created. "I wanted it to almost act like a furniture piece," she says. The luxurious space features a stand-alone tub in a naturally lit back nook with soft, creamy linens and brass accents throughout the room.
Studebaker was big on sentimentality when creating her forever home, and she's fallen in love with areas of the house, as well as specific design elements and art pieces.
"I absolutely adore 'Fish Boy'!" Studebaker says of the nickname she's given the prominent painting above her living room couch. "He's been hung in quite a few spots in our home, but I love that he found his place in our living room. As far as sentimental pieces, hands down, it's an old lighthouse painting that used to hang in my son's nursery. It now resides in our foyer and makes me smile every time I pass it."
With her years of design experience, Studebaker knew she would be able to handle anything the old house threw at her, even with a full gut renovation uncovering years of history and mystery. The prospect of creating a space top to bottom, rafters to joists – that she and her family could call home forever and that felt like home – was worth any headache.
"When you're choosing pieces for your home you truly love, I think everything magically comes together to make it feel cohesive and authentic to you," Studebaker says. "Whether it's one of our designers or one of our family members, I want them to walk into our house and immediately feel like they've come to a place that feels like home."
Amy Studebaker Design, 11614 Page Service Drive, St. Louis, 314-440-0853, amystudebakerdesign.com
An inside look at interior designer Amy Studebaker's Southern-style home in Ladue
The dining room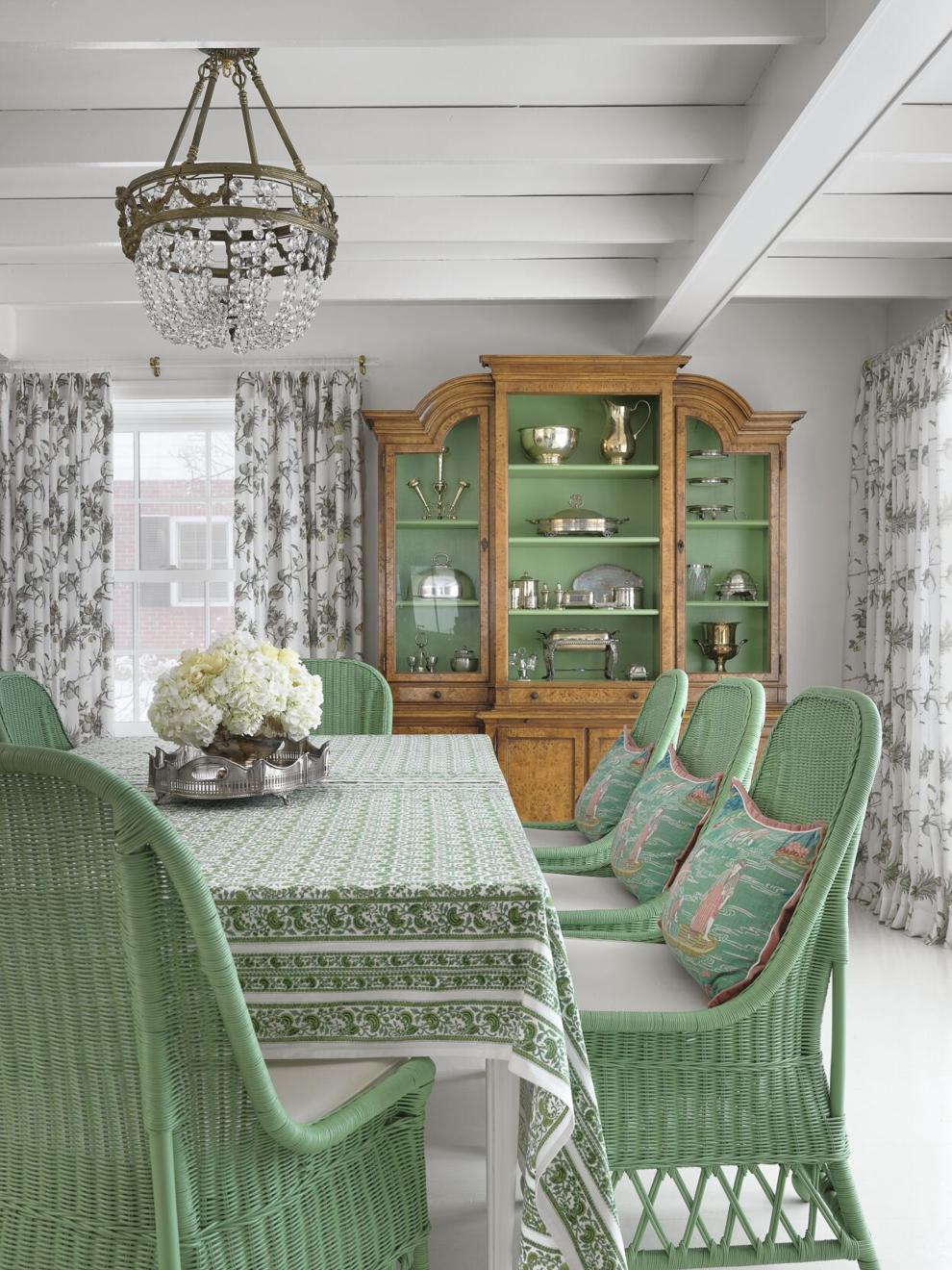 The dressing room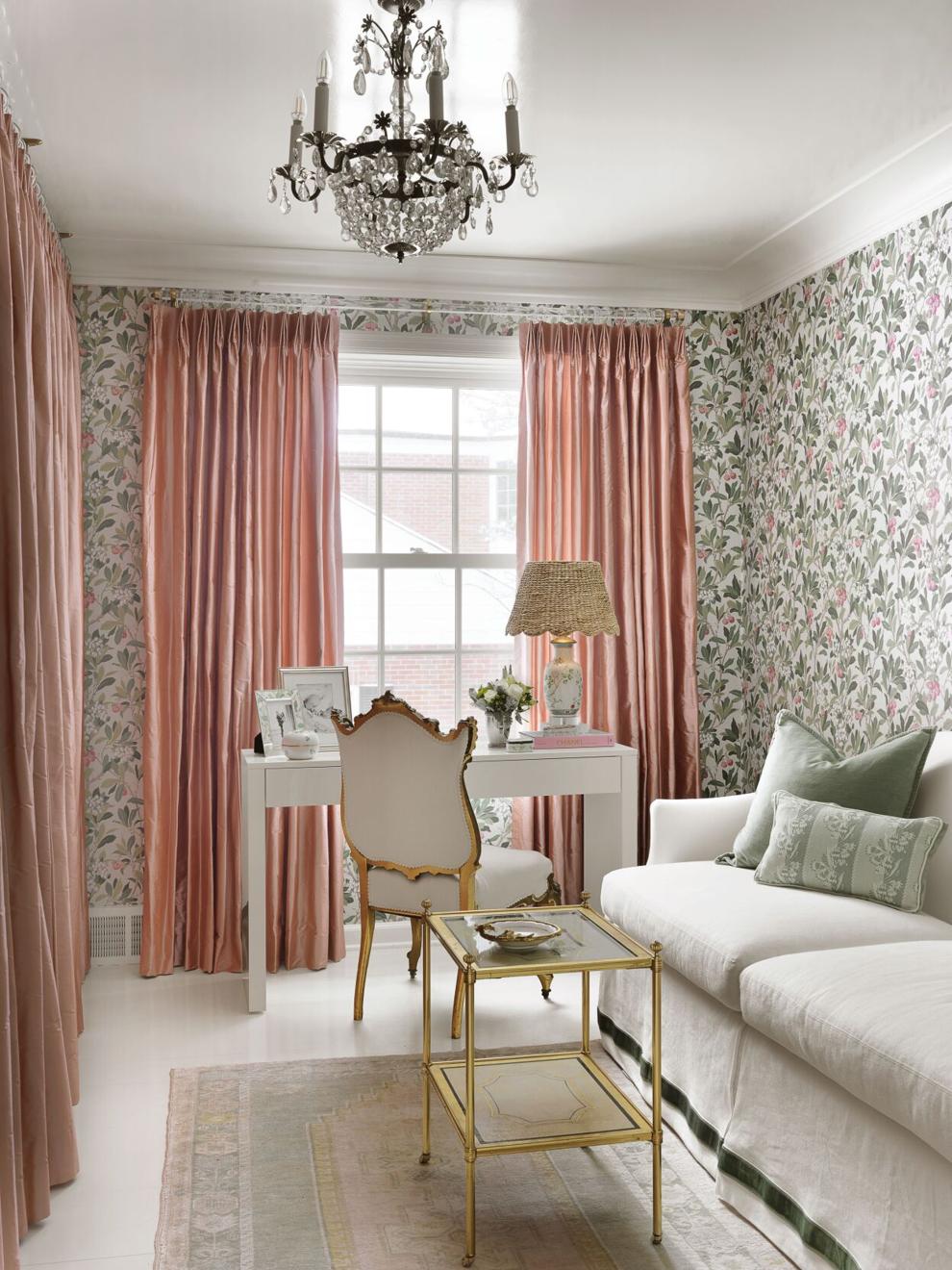 The hall leading to the master bedroom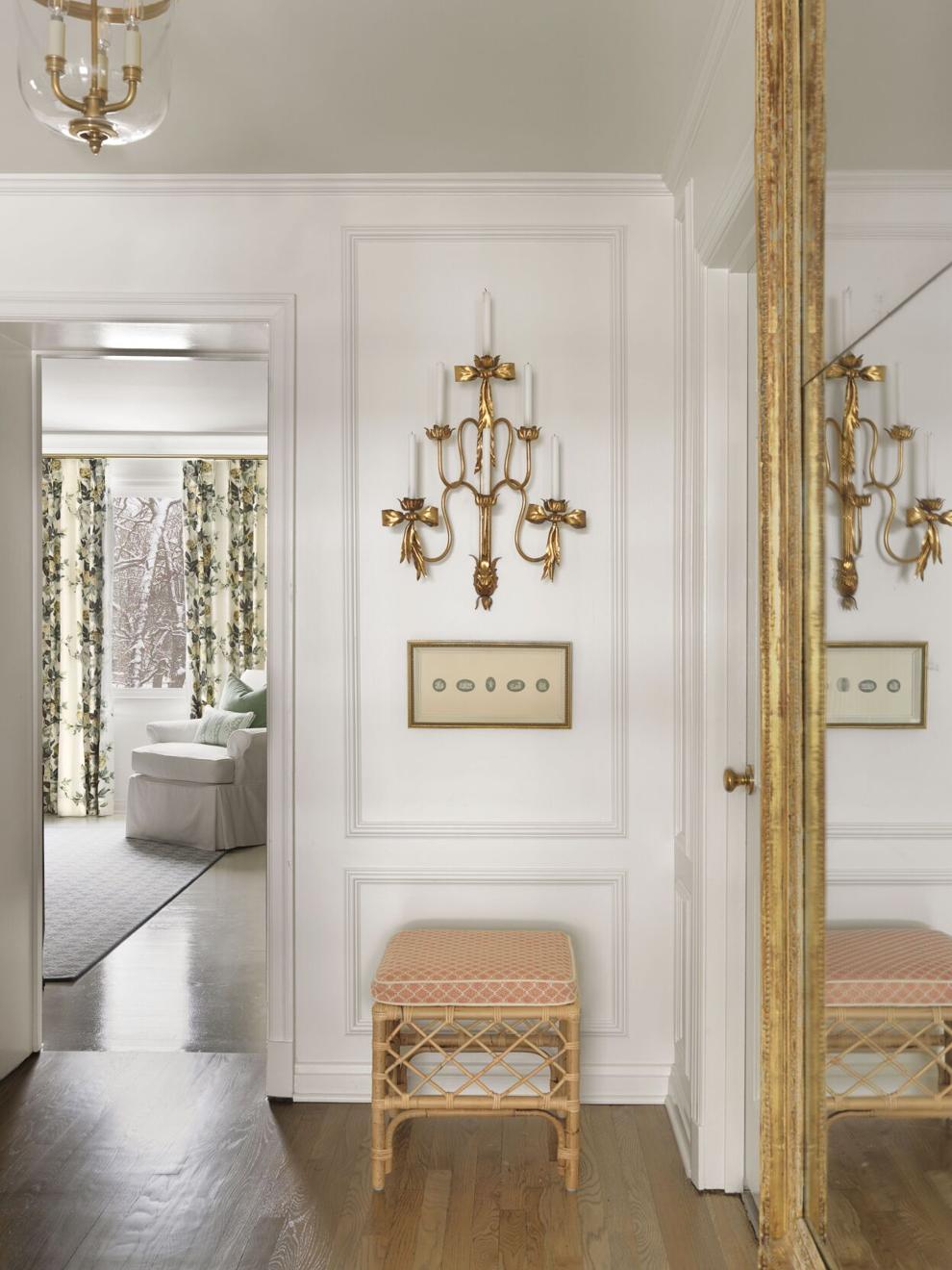 The kitchen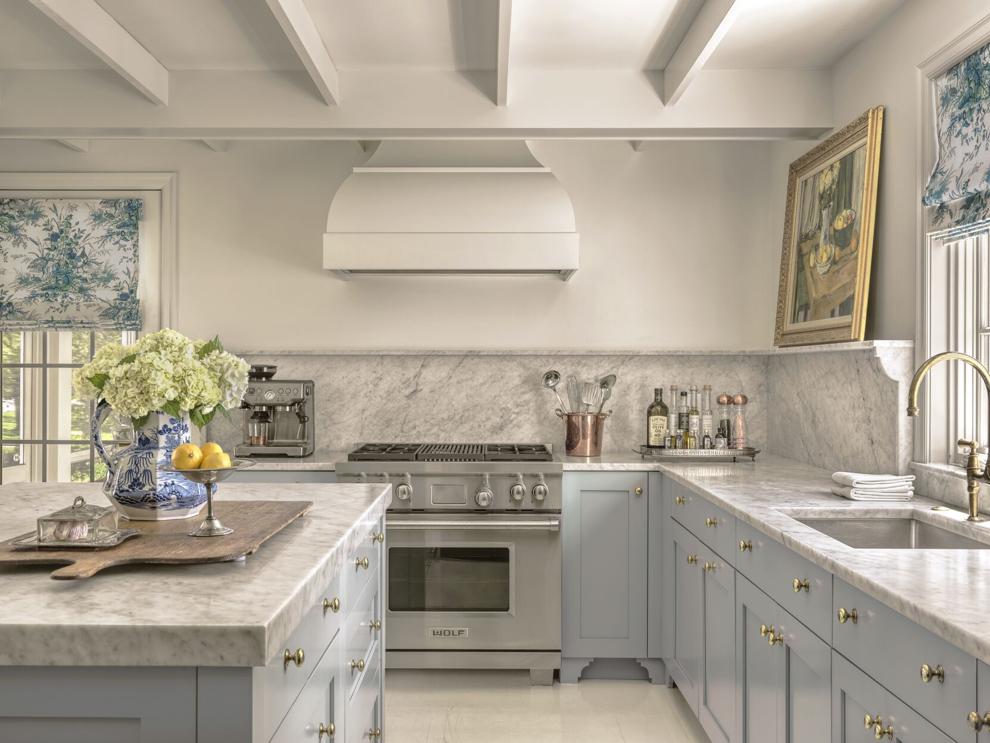 The living room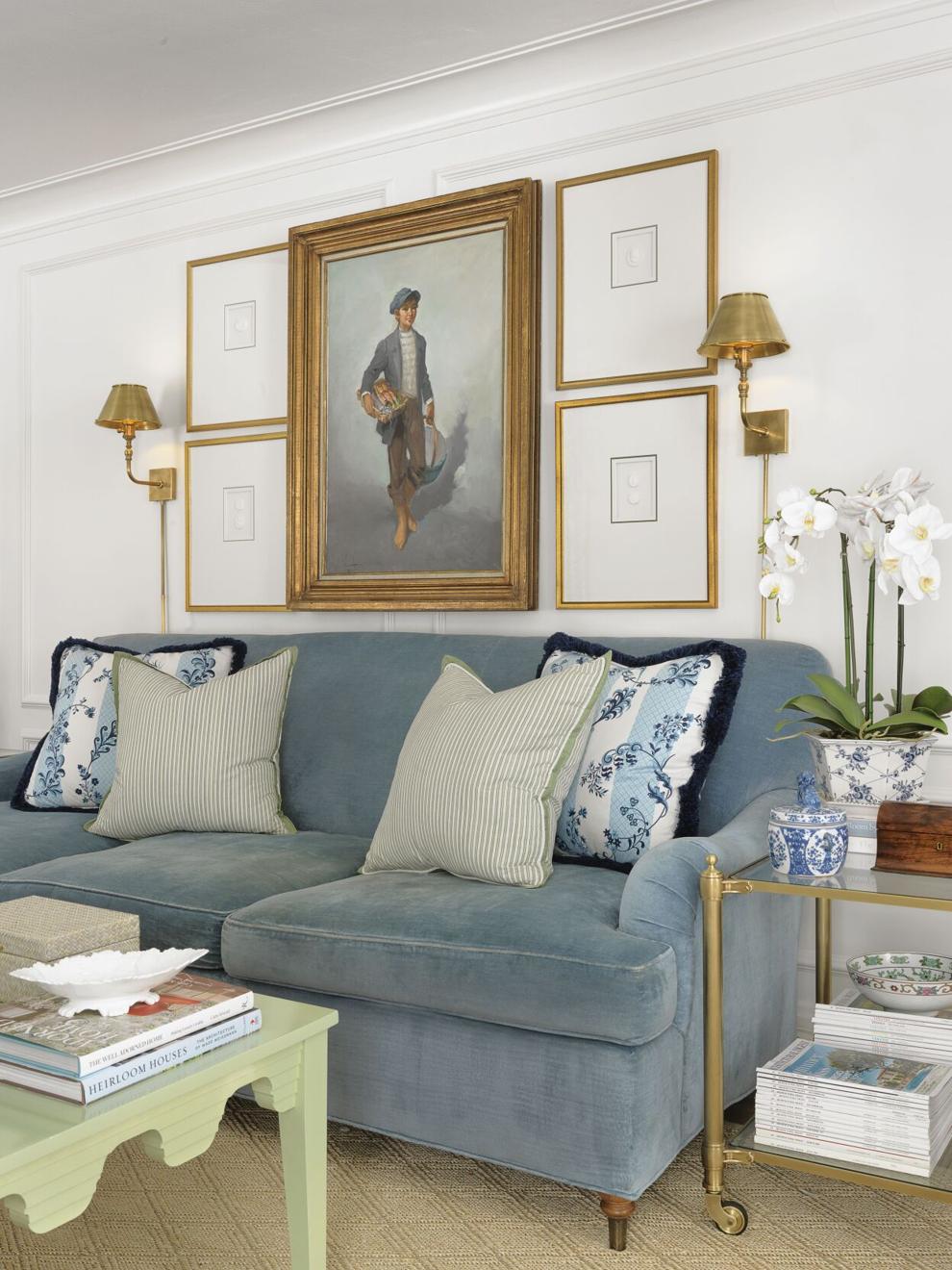 The master bathroom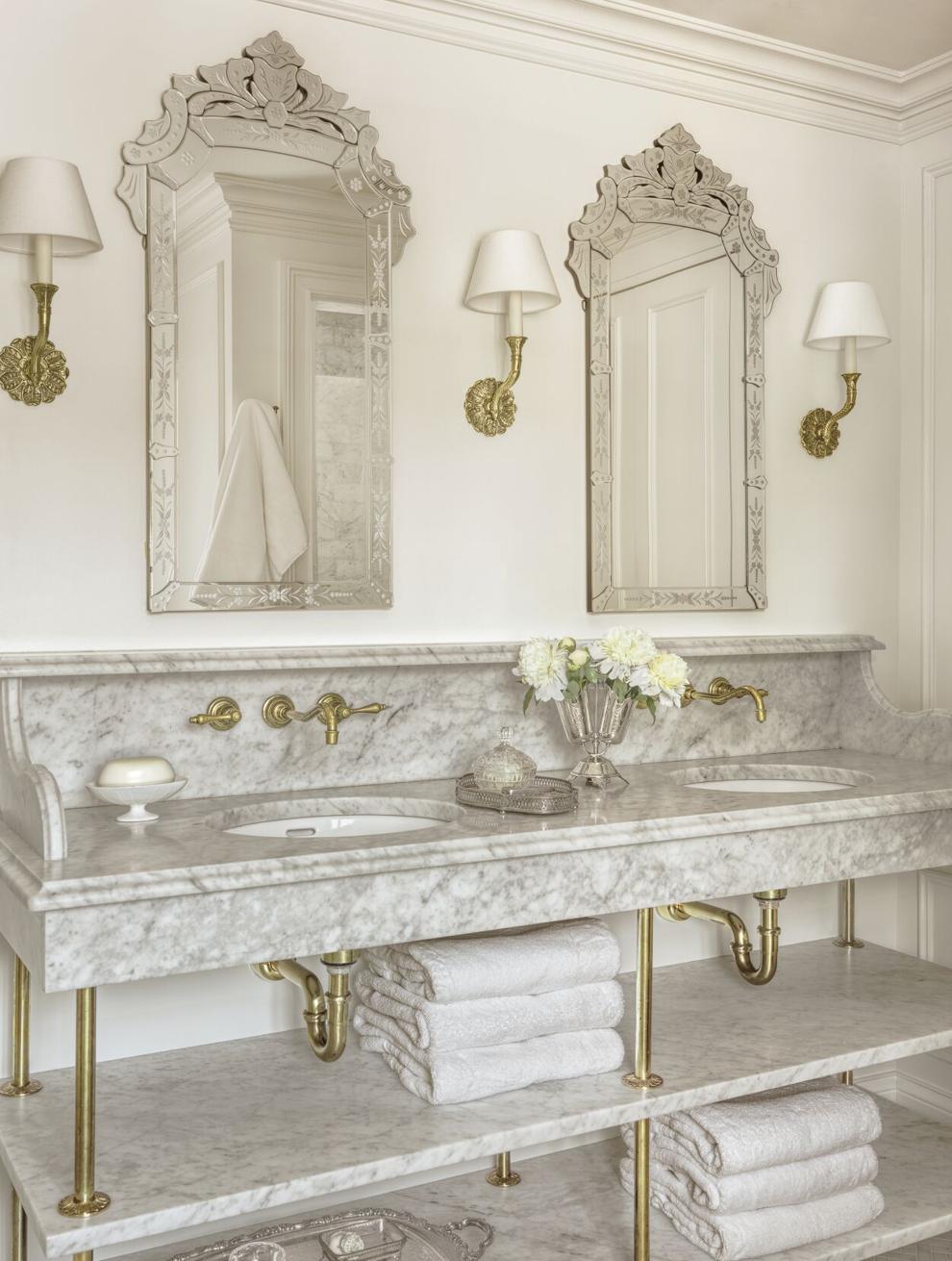 The master bedroom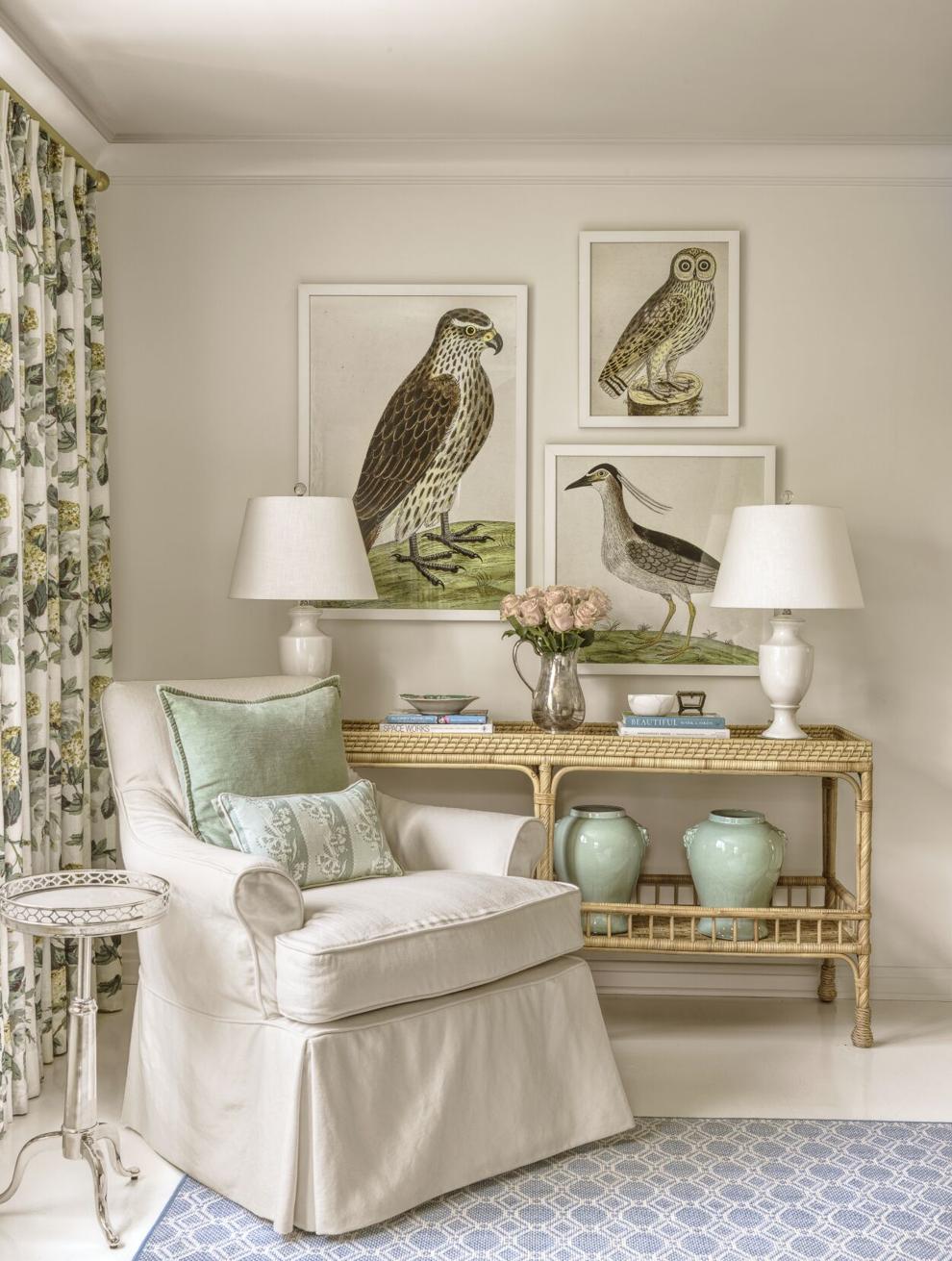 The powder room